Emily, over at Ellinghouse, is giving you the opportunity to win an adorable beanie for your little Dudette! I'm afraid these beanies would be too small for my Julz, but I am going to see if I can win one for my friend's baby… Little Hannah would look adorable in one of Born to Love's Pink Argyle beanie!
*****
Heidi, unknowingly, pointed me in the direction of this next one -
I took this quiz mainly to enter the giveaway that Missy is hosting, but it was fun to see the results… At first I came up as Chocolate Chip, but I did it again and came out as Coffee. Coffee seems more ME!

You Are Coffee Ice Cream
Energetic and lively, you are always on the go.
You're doing a million things at once and doing them well.
You tend to motivate others and raise spirits.

You are most compatible with chocolate ice cream.

You can enter Missy's giveaway, over at No Greater Love, if you would like to find out what flavor ice cream you are. (I'd love to know too, so come back and tell me, would ya pleeeeease!)
*****
Sk*rt is looking for a few new editors. Very soon, they are going to be doing some redecorating at sk*rt…including the addition of an "editors' picks" section. But, they need a few more editors to share their excellent picks with the world, so they are having a contest to find them….The Call for Sk*rt Editors Contest. Anyone who nominates someone (or themselves) to be a new sk*rt editor is entered to win. You can nominate as many people as you'd like. They looking for women with special interest in our 9 categories. They're also looking for generalists. Basically, anyone who seek out and find the best stuff. It's that simple. Email your nomination to [email protected] Oh, and here's what you could win:
1) HP Photosmart A826 Home Photo Center, valued at $199.99
2) Philips' Senseo Single Serve Coffee Machine, valued at $69.99
Find more information HERE.
*****
What is your "word of the year"? To encourage everyone to pick their word, Tip Junkie is giving away a custom bauble necklace with your Word for 2008, compliments of
Executive Homemaker
.
*****
You can win a $75 gift certificate to Peternity, a company that specializes in pet memorial products, at So A Blonde Walks Into A Review. Enter before February 5th.
*****
Head over to Spoiled Pretty to enter for a chance to win one of three fabulous prizes from Mother's Nature Soaps.
*****
You have a chance to win a $50 302Designs gift certificate. To enter, simply leave a comment on the giveaway post, including who (or what!) inspires you and why. Winners will be chosen at the end of the month.
*****
Kailani is having an Uncommonly Cute giveaway at An Island Life. All you have to do is leave a comment on the giveaway post with your favorite Uncommonly Cute design, by midnight on January 29th (HST).
*****
Check out the latest giveaway over at
DE Reviews
… You could win a Sleepy Wrap. Don't know what a Sleepy Wrap is? Go check it out!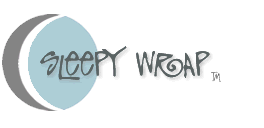 *****
*****
Are you hosting a giveaway next week? You can join me, and hundreds of other bloggers, who link to the biggest blog carnival ever. Or, just head over and enter to win any of the giveaways hosted by generous bloggers from all over Blogdom. There are sure to be some great ones!!
*****
You can email me at
[email protected]
if you have a giveaway or contest you would like for me to include in my weekly round up. I will be updating this page, as new contests and giveaways are brought to my attention, throughout the day. So, check back often.
Oh, and remember to enter my latest giveaway from Cherry Creek Designs!