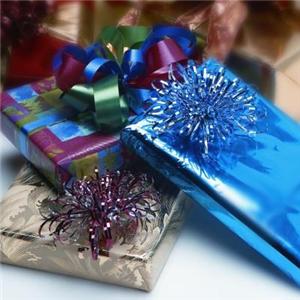 Have you been scrambling around this weekend, like I have? With the last minute gift decisions, fantastic Christmas parties, and being sick (again), I seriously feel like if I had anything more added to my mental list of things I must do before Christmas Eve I would literally break under the weight. Although, I feel like I just might anyway.
As I ran around this weekend, trying to get stuff done, I had to make time for some of my favorite shopping destinations, one of which is TJ Maxx. Now, I knew that if I stepped foot into that place, I would find several things that were on my shopping list, all at affordable prices. And, of course, I did!
I found some chocolate to adorn my baskets of homemade cookies, a top for the Christmas party I attended on Saturday night, a few stocking stuffers, and even a gift for Julia – the last child on my gift list – all under budget. I say I made out pretty well, and didn't have to spend a fortune. Now, that's what I call stress-free shopping.
At least I spent a good hour, while in TJMaxx, not feeling like I was a chicken running around with my head cut off!
~~~~~~~~~~
There's a fun contest, sponsored by TJMaxx and Marshalls, called "Carol-oke!" going on right now (the submission period ends tonight, so hurry!) — One lucky person will win a $5,000 shopping spree just for singing their favorite Holiday Carol! Check out the "Caroling Channel for more details. For each off-price "Carol-oke" video that is uploaded, a charity donation will be made.
Only part of my TJMaxx experience was made possible by a gift card sent to me… Trust me, I spent more than I received as "compensation" and was glad to find such great prices!
{ 1 comment }