Our three oldest kiddos are now playing their very first season of soccer. Boy, do they enjoy it! Here are some highlights from each of their first games this last weekend ::
Julia's First Soccer Game ::

Going for the goal!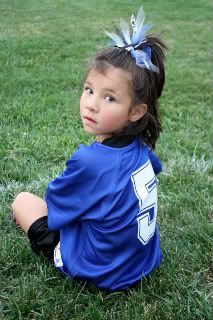 Time for a break!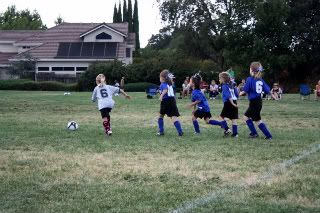 Lightning Cats hussle up!



Ethan and Zach's First Soccer Game (in which Ethan scored a goal, with Zach making the assist!) ::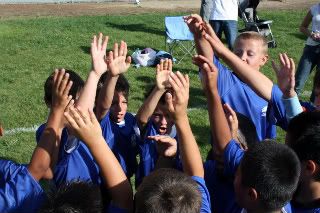 Go Dragons!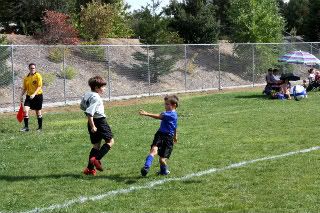 Ethan steals the kick, from out of nowhere!



Apparently Zach was the only one paying attention to the ball!



Halftime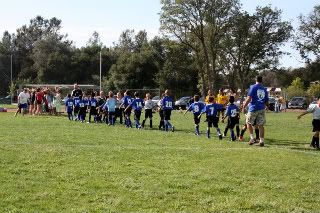 "Good game!"



So, the Lightning Cats had a blast, but were worn out. And, the Dragons tied the game with the opposing team. What fun times, with perfect weather to kick off the season!

Looks like I've become that "soccer mom" after all …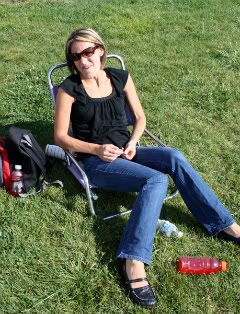 Visit more Wordless Wednesday participants at 5 Minutes for Mom and Extraordinary Mothers.
Visit Wordful Wednesday participants at:


Visit Mostly Wordless Wednesday participants at: