We had the great privilege of being blessed with my mom's company for the better part of this last week. It was the first time she had seen our new home, so we were excited to explore our new city with her and just hang out. (Well, Mom couldn't help herself and she did a bit of organizing and lots of cleaning, too - Thanks, Mom!!) But, for the most part we all had lots of fun!
The highlight of our adventures together, however, was today. We played with the Smithsonian Rocket Science kit I recently got from the Walmart Moms Holiday Trip.
We got all of the supplies together, measured out the baking soda and vinegar, and headed outside.
Oh, my goodness… the hilarity that ensued!
Try #1 flopped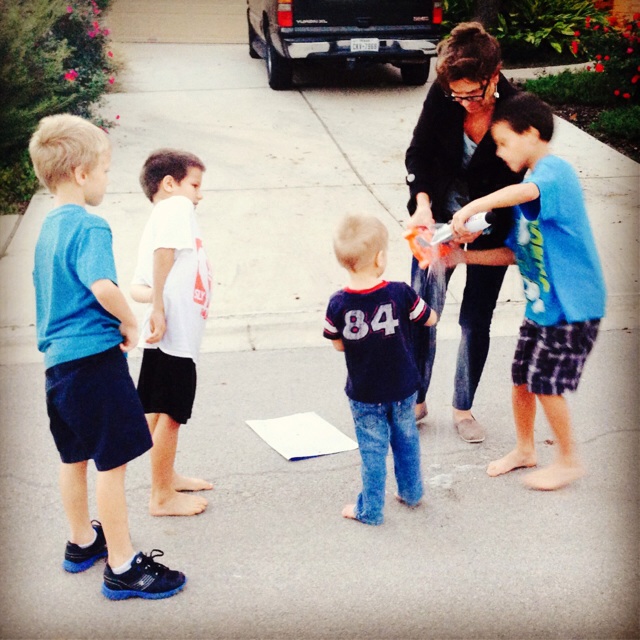 So, we added more soda and vinegar and we were on to Try #2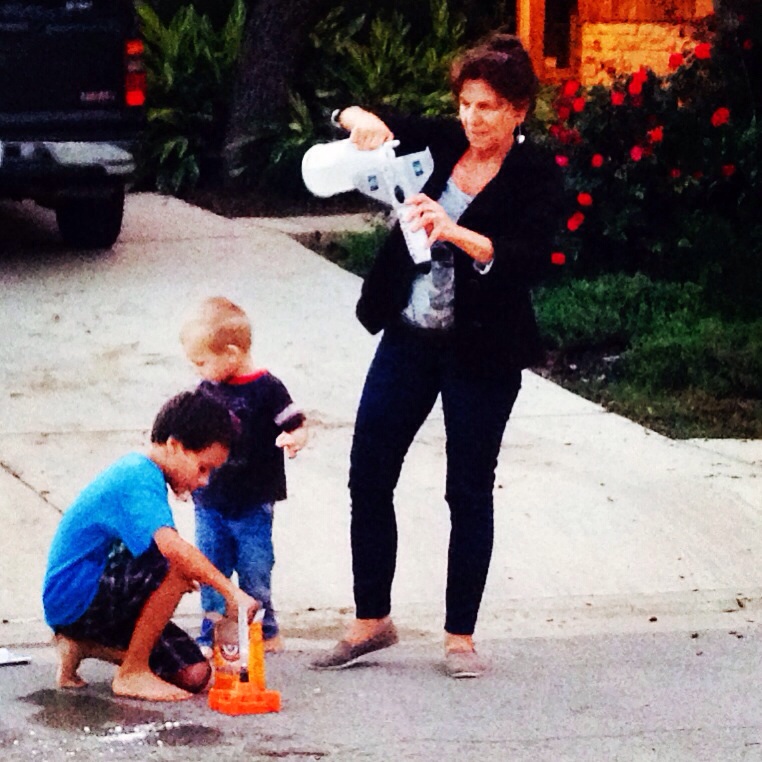 Try #3

Try #4 (with a little lesson about Thomas Edison)

Try #5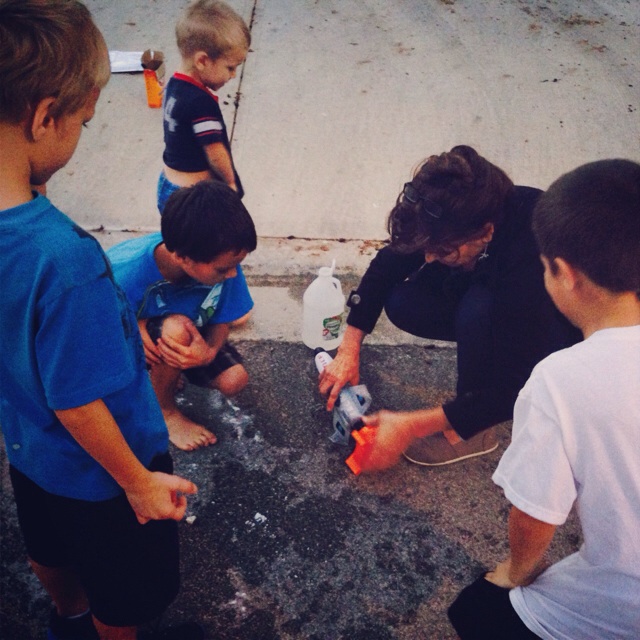 Try #6

And, then… finally!!

Bwahahahaha!!!

As y'all know, I am part of the Walmart Moms Program. I did receive the Smithsonian Science kit, but did not receive any other compensation for my time and efforts in creating this post… I just thought it was a fun story! As always, all thoughts and opinions are my own.