In celebration of their brand new baby catalog, Sears is sponsoring a fabulous giveaway here at From Dates to Diapers!

Now, I've seen this fun and interactive catalog and must say that it is certainly an exciting way to shop; with games, tips, and full color pictures of some fabulous baby items (and even some great items for Mom, too). You can even enter to win a shopping spree for baby, or one of several other great prizes, from Sears.

So, go check out the catalog for yourself, enter Sears' sweepstakes, and then come back and enter to win one of these two amazing prizes right here ::

An In Step Safari Double Stroller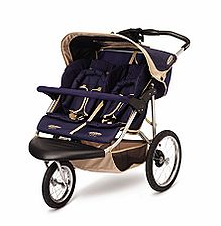 OR
A Dream on Me Convertible Crib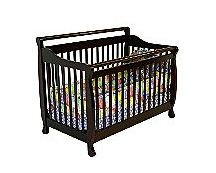 There are two ways to enter to win ::
Visit the catalog and then leave a comment here about your favorite thing in it or about it. Did you like the design, the layout, or perhaps the color scheme? It can, but doesn't have to be, a favorite product. Also, please mention which of the two products above you would like to win and why.
Grab a Cradle and All blog button and place it on your blog's sidebar or Facebook wall, then leave a comment linking to where you placed it.
At midnight, on September 28th, a winner will be randomly selected and notified via email.

HAPPY SHOPPING!