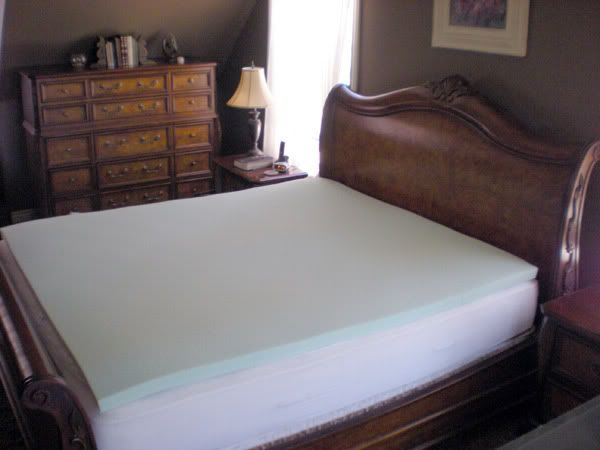 I was thrilled when Christine asked me to try the SleepJoy ViscoFresh Memory Foam mattress topper. I was not sleeping well and was tossing and turning all night long. Yet, I was a bit reluctant because Tom and I have tried several mattress toppers and were not happy with any of them; they consequently have become "floor toppers" for the grandkids to sleep on when they spend the night!
When the mattress came I opened it and let it air out some before putting the cover and sheets on. I loved the tea tree odor; it was pleasant and went away within days. The memory foam uses renewable, plant-based ingredients and is hypoallergenic and anti-microbial. Truly, a "green" foam!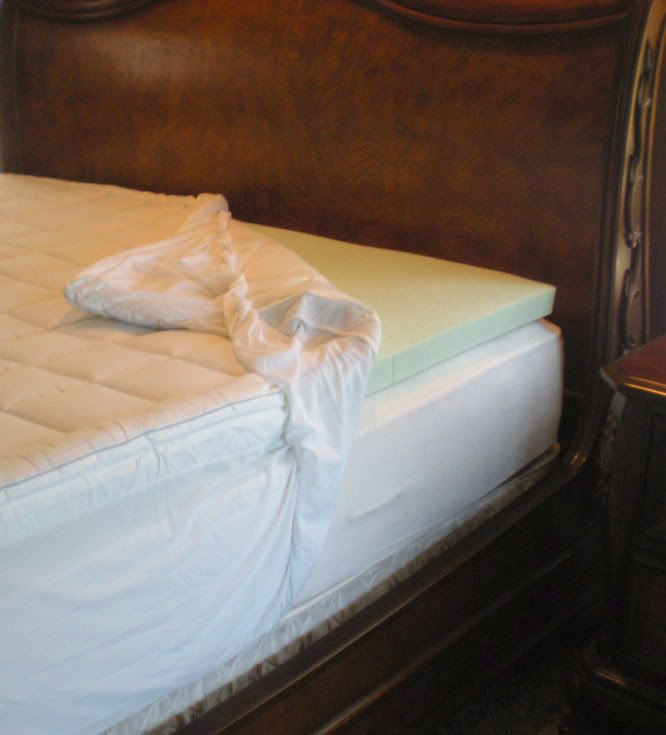 The 300 Thread Count Cotton Skirted Fiberbed we received with the topper is the perfect topper cover. It definitely added an extra layer of comfort, better than down because it does not mash down, and I know it will also protect the mattress topper itself. I was thrilled that the mesh side panels were actually long enough to hug the mattress and tuck under nicely, with material to spare. Oh, if only fitted sheets were as long!
We have given this mattress topper the test and to our delight, we found the hardest thing for us to get used to was the unbelievable comfort and restful sleep we have been getting! No more sore hips, shoulders or stiff necks!
Benefited review