Wow! I knew ya'll would have an opinion and offer help with my little bloggy identity crisis, but you really came through for me. You gave me your honest opinions in the poll, in the comments, via email, on Skype, and even in person.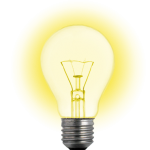 After hearing all of the various opinions ya'll had (some of which were very hard to hear), I realized that I am really not being true to who I am in this space. I love my kiddos, and enjoy nothing more than to talk about them, and what it means to be a hands-on mom and a Godly wife. Good times and bad.

So, you will be seeing some changes here at From Dates to Diapers, because – by golly – it's MY space. I want to tell you about the time I left Ben at Target (and made it clear across town before realizing I left him alone), how we structure our school day, how hard it is for me to be away from my kiddos (even though I dig these fab bloggy trips), and how Ray and I manage to find time to spend together.

I will still be doing reviews and hosting giveaways (in fact I have an amazing one I'm posting tomorrow!), but I want you to visit From Dates to Diapers to read and value what I have to say, not just stop by to enter to win something.

I hope you like the new – I mean REAL – me!