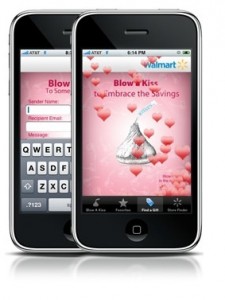 Congratulations to Karen, of Lil' Momma's Haven, who won the iPod Touch here at From Dates to Diapers, courtesy of Nestle, Mars–M&M, Russell Stover, and Walmart!

As an extra entry, Karen wrote a post about how she and her husband planned to spend Valentine's Day with their four adorable kiddos (three of whom are triplets!!) yesterday, since her hubby had to work today. It was this post that ended up being the winning entry!!

I hope you had a fabulous day yesterday lovin' on those kids just a bit more than normal, Karen!

And, to the rest of you, have a blessed Valentine's Day!!