Our house has seen a bustle of activity the last few days, with Baby's pending arrival… Baby clothes are being sorted, washed and folded; arrangements are being made for my older kiddos; and I'm gathering some of those must-have products that will make those first several months with Baby that much easier.
Can I tell you about some of them?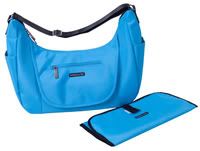 I have my líllébaby Stockholm Diaper Bag packed full of goodies to take with me to the hospital. Of course I have a few things in there for Baby, but mostly it's full of what I will need after Baby is born.
Some of the following fabulous Simplisse Breastfeeding Products are tucked in my bag:
Developed and produced by a team of lactation consultants and moms, to naturally support the positive bond between moms, babies and breastfeeding, Simplisse products will be just what I need for keeping as comfy as possible between feedings.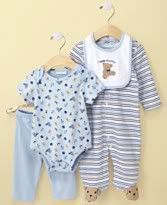 We've been well taken care of by Macy's for our newest little addition. Not only did they send me a set of First Impressions Baby Clothing, but we also received a couple of sets when we attended BOBNOLA this last summer. These 4 piece gift sets are absolutely adorable, but I just can't resist the shorts sets and overalls!
I plan on wearing Baby. A lot. I have my Moby Wrap, and a Rockin' Baby Pouch, but I'm excited to try the líllébaby EveryWear Baby Carrier. It has an adjustable seat for correct ergonomic carrying at every age, so I can begin using it to carry Baby right away.
I began using the Baby Briefcase the day I received it. It contains all of my kiddos' birth certificates, shot records and even their baptism certificates. It's the perfect size for keeping all of those special – and important – documents safe, no matter how many kiddos you need to keep track of!

Now, you already know that I plan to breastfeed, but I also plan to introduce Baby to the bottle, so as to provide myself a bit of freedom and also allow my older kiddos to participate in feeding Baby on occasion. The mOmma line of feeding products for infants and toddlers will make feeding Baby fun. How? Well, mOmma's ergonomic design features a distinctive "roly-poly" shape that allows bottles (and even cups, forks and spoons) to rock back-and-forth, keeping the kids entertained (and eliminating spills all at the same time). The stylish collection comes in a choice of brilliant orange or vibrant green and is PBA and phthalate-free. Can't wait to begin using this line!
Benefited review