As fun as they are, family nights out for our bunch usually put a bit of a dent in our pocket book. Think about it – 8 movie tickets (yes, we do have to pay for Noah now!), popcorn, drinks, red licorice, and M&M's – now, that's quite the small fortune! Most often, these days, we will save the trips to the theater for special must-see-on-the-big-screen movies, and wait for most to be released on DVD.
Besides, spending our family nights "staying in" can be way more fun! On these much anticipated evenings, we'll all get our jammies on, make buckets of popcorn, break out the sweets, and sprawl out on the floor in our living room. We'll then either pull out the games, or pop in a movie, and we're set to create an evening of fun with our kiddos. It's totally okay if Noah hops up and wanders around a bit, the kiddos can find the bathroom themselves, Dadddy and I are way more relaxed, and our pocket book thanks us!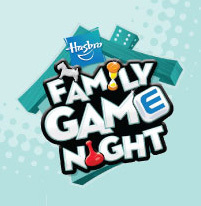 To help families across the country make special memories, Walmart and Hasbro have partnered together and created Family Game Night aisles, perfect for helping you put together your own Family Game Night for under $40.
Yes, you heard me right… Under $40!
Thanks to Walmart, we turned $40 into sweet fun with Candyland and the sugary sweet movie Pollyanna. In addition to our popcorn and licorice, we grabbed all the fixings for Root Beer Floats, so we could complete our Family Game Night with a sugar high. Boy, will it be fun!