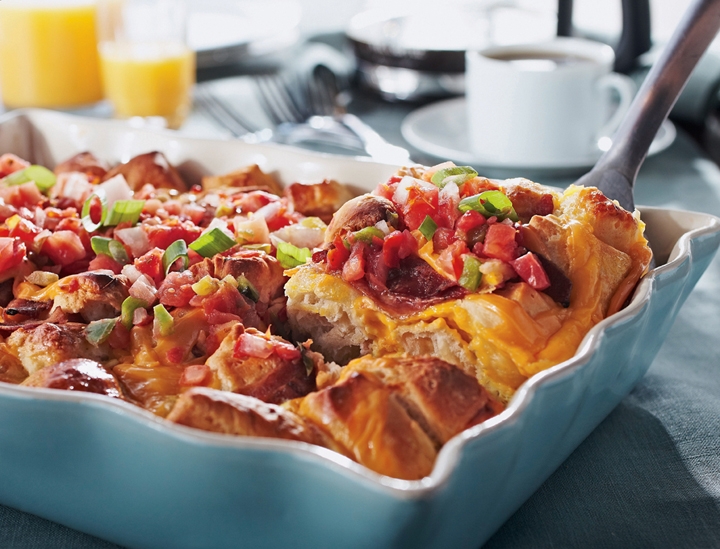 Prep time: 15 mins
Cook time: 30 mins
Total time: 45 mins
1 can (16.3 oz.) Pillsbury® Grands!® Biscuits
1 pkg. (8 oz.) Oscar Mayer® Fully Cooked Bacon
1 pkg. (8 oz.) Kraft® Velveeta Shreds
8 eggs
¼ cup Daisy® Sour Cream
Salt & pepper
Chopped green onion (optional)
Pico de gallo (optional)
Preheat oven to 350° F.
Lightly spray a 9"x13" pan with cooking spray.
Cut biscuits into 4 pieces and place at bottom of pan.
Layer cooked bacon and Kraft® Velveeta Shreds over biscuits.
In a bowl, whisk together eggs, sour cream, salt & pepper.
Pour over biscuits.
Bake for 30-40 minutes or until golden brown.
Garnish with chopped green onions and pico de gallo.
Allow to cool for 5-10 minutes before serving.