Last year we had the privilege of reviewing one of the best vacuums ever – The Dyson DC25. I discussed how easy it is to maneuver, and how it cut down on allergies in the air. Zach and Ray even created a fun video displaying how well this Dyson Ball vac moves. This short clip still makes me laugh out loud!

Well, you can imagine how excited my kiddos and I were to discover that the vacuum we have used (and abused) is making it's Hollywood debut next week. That's right, the Dyson DC25 makes an appearance as a Decepticon robot in Transformers: Revenge of the Fallen. My boys always said that our vacuum reminded them of a robot. Maybe that's why they loved to vacuum!

We're not sure what the DC25-cum-robot looks like in the movie, but thanks to my friends at Dyson I was directed to some of the speculations ::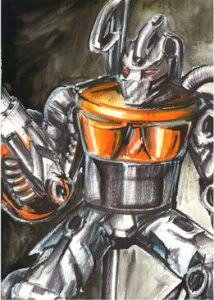 and, my favorite: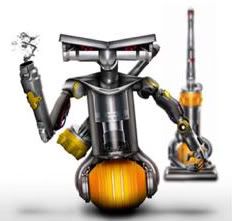 ~~~~~~~~~~~~~~~~~~~~~~~~

How would YOU like to win your own Decepticon… er, I mean Dyson DC25?
Here's how you can enter:
Mandatory for first entry :: Leave me a comment here, telling me which of the Dyson DC25′s features you wish your current vacuum had.
Each of the following earns an entry (no limit) :: Blog about the Dyson DC25′s appearance in the upcoming Transformers movie and include a link to this giveaway in your post, grab the code from below and place the giveaway button on your blog's sidebar, send a tweet (up to once a day), or leave the link to this giveaway on your Facebook page. Be sure to leave me a separate comment with a link to your blog, post, Facebook page, or each individual tweet.
Earn THREE additional entries :: If you have done all of the above you may earn THREE more entries by having someone in your family draw what you imagine a Dyson DC25 robot may look like. You may post the picture in a blog post, send out a tweet with a link to the picture, or upload your picture to your Facebook page, but be sure you site this giveaway in any posts or tweets and leave me a comment with a way to find the picture. (Limit one picture entry per family.)
A winner will be chosen, at random, from all eligible entries, left via comments on this post only, on July 15th and notified via email. See full Contest/Giveaway Rules for additional giveaway information.

Keep an eye out for our upcoming review of the newest member of the Dyson family, the DC28!