I hollered at my older four kiddos and their friends to stay together as they headed down the street on their bikes to explore the nearby creek. I'm still a bit reluctant to let them go far, only because I still don't trust some of our neighbors. I do, however, trust my kids, so off they went, my phone in their pocket just in case of any emergency.
I gave the kiddos only 45 minutes before they had to check in, but my fearless four and their friends returned home early. And extremely excited!
"Come look at what we found, Mom!" they all cried.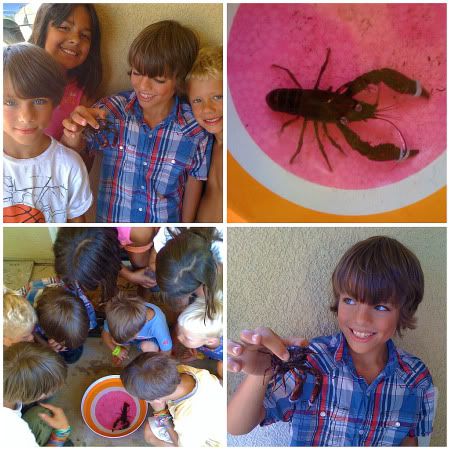 Just as we were observing the crawdad, claws bound by hair ties Zach had found, a young man delivering fliers stopped and told the kids all about the pet crawdad he had growing up. He talked about what crawdads eat, how to care for them, and even mentioned that his crawdad lived 7 years!
I'm pretty sure we now have a new pet…