I was talking with some of my friends not too long ago about how I use Young Living Essential Oils. They were blown away by how many I use and for what purposes. Among many other, I shared with them how I use the oils to keep my anxiety and depression at bay, how I have balanced my hormones for a much lighter monthly cycle, how I use the oils for my allergies, and what I use on my face to keep my skin clear and acne-free.
They seemed most interested in hearing about my skin care regimen, so I thought I'd share that with y'all today.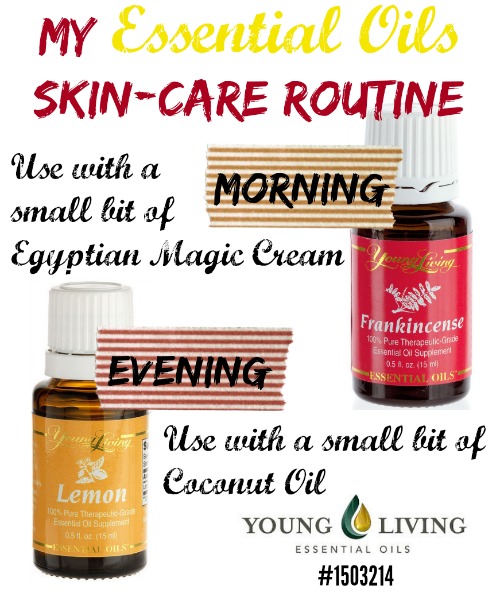 Lemon oil is known to be a wonderful cleansing agent for the skin. But, it also reduces wrinkles and combats acne. On many occasion, after cleaning off my makeup, I have used Lemon oil as a sort of additional cleanser for my face. On most other nights, I place a few drops of Coconut oil in the palm of my hand and mix in 2 drops of Lemon oil. I only ever use it at night, because it is an oil that is known to be photosensitive, meaning it makes the skin more sensitive to UV light.
In the morning, before applying my makeup, I will create a similar mixture for my face, using Egyptian Magic Cream (a little goes a LONG way) and  2 drops of Frankincense oil. Frankincense is known to be anti-aging, helping to decrease sun and age spots, as well as wrinkles.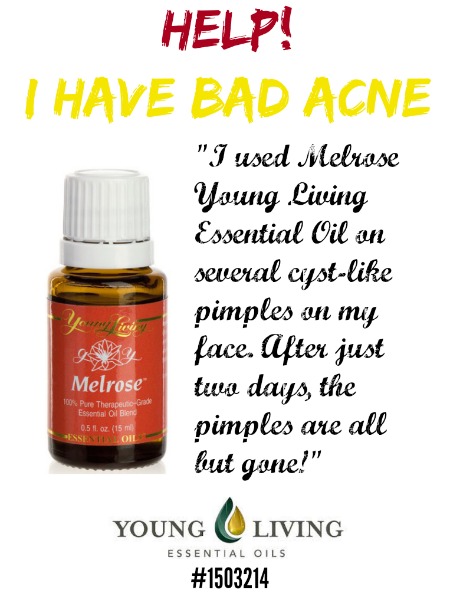 I used Melrose (neat, meaning without a carrier oil) on several cyst-like pimples on my face over the weekend. After just two day, the pimples are all but gone! Now, you may be wondering why I have these pimples in the first place, right? I mean, didn't I just tell you that my skin has been clear since using essential oils? Yes. Yes, I did. Let me explain – I started using a device every day that claims to make your skin look and feel younger and more beautiful (more on that later). I believe that this little device has caused my skin to detox, which is good. Thus the pimples.
I hear great results for acne when using Purification, as well. You'll just need to find what works best for you.
For more information on Young Living Essential Oils, including where to find them and how to purchase them at wholesale, please take a look at my Young Living Page.
Disclaimer: Please remember I am not a doctor. The above statements have not been evaluated by the FDA. This post is not intended to diagnose, treat, cure, or prevent any disease, but are simply suggestions for managing good health. The suggestions given apply only to the use of therapuetic-grade Young Living Essential Oils.
{ 3 comments }