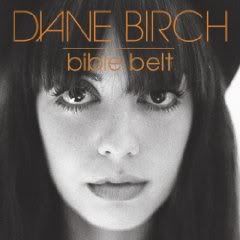 Diane Birch has been compared to Norah Jones, Amy Winehouse, and even Ella Fitzgerald, but her thoughtful, bluesy, airy pieces are perfect for the warm afternoons in our near future. She has written all of her own lyrics and music on this album and there is not one song that I didn't like. With fresh, upbeat songs and slower pieces, she hits each of them perfectly!

S-Curve Records and Diane Birch are proud to present Discover & Donate. You discover Diane Birch's soulful debut album, Bible Belt, then you choose one of six charities to receive a $1 donation from your purchase.

PLUS, who ever raises the most money for charity through their widget by June 23, 2009, will win a FREE PRIVATE PERFORMANCE in the winner's hometown, complete with refreshments!! More albums sold means more money donated. How cool is that?

I have chosen my $1 to go to Keep a Child Alive – By donating as little as a dollar a day, Keep a Child Alive can provide life-saving medication, support and orphan care to keep children and families in Africa, affected by AIDS, alive.

Discover & Donate NOW! You won't be sorry!