Are you here from The Pennington Point? Well, Welcome!!
Now that I've shared a bit about my journey using Young Living essential oils, I'm sure you're wondering what it looks like on a daily basis, right? Well, many people are curious about what it looks like to use essential oils regularly and so my friend Myra asked several of us if we'd like to share. Of course, I said YES, and so here I go.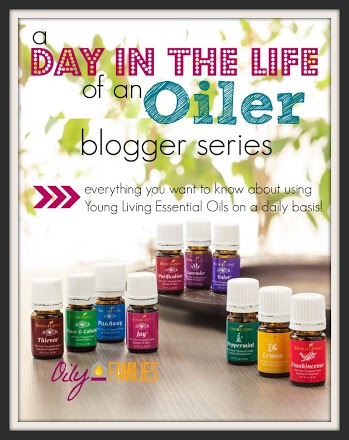 When it comes to using our Young Living essential oils, we're pretty predictable! Since going off all of my prescription medication for anxiety and fibromyalgia, I personally follow quite the morning routine.
Come along and I'll show you –
First up, I soak every day. I have found that soaking in an Epsom Salt bath for at least 20 minutes a day helps to manage my fibro pain, but for the past several weeks I've been adding a few drops of essential oils to my salts before filling the tub for an added boost. Most often I'll drop in Purification and Lemon, but when I know I'll need a bit extra for the day – like on Mondays – I'll use some En-R-Gee or Clarity instead.
Next, I'll pull out my homemade face cream and oil up my face and neck. My face cream is a mixture of coconut oil and Frankincense. I just love how calming this part of my morning routine is. I don't know what it is, but Frankincense is definitely one of my favorite oils. (Lately I've also been using the cream on my legs, too, as I've had an invisible itch that needs some soothing.)
Lastly, I'll use four different oils that have helped tremendously with balancing my hormones. This means no migraines and no need for anxiety meds! Progessence+ goes on my forearms, I spread Joy on my chest, I rub Valor on neck, and I drop Stress Away on my wrists.

After the kiddos are dressed and ready for school, we rub Thieves on their feet and they're off to school.
On the occasion that things don't go exactly how Timmy hopes they would, he likes to act as if the sky is falling. In the middle of his 3-year-old emotional meltdown, he'll come to me and ask for oils. He regularly asks for "happy happy joy joy", but sometimes he just asks for "my oils" – any of them – simply because his back (or arm, or neck, or…) itches or hurts. Often times I'll hand him a bottle of Peace & Calming or Purification to rub on his ailments. Sometimes, tho, he will really need something and I'm more than happy to find him an oil…
At almost all times do we have the diffuser going. My favorite combo right now, with Cedar allergy season in full bloom here in Texas, is what we oilers call LLP – Lemon, Lavender, and Peppermint. It's definitely helping. Thieves is another favorite, and I love the way Stress Away smells in the diffuser.
Many times throughout the day, especially after all the kiddos are home from school, something will come up. Countless bruises, scratches, cuts, headaches, and even growing pains, are treated with our essential oils collection. I find myself checking in with my Pocket Guide less and less, as I become familiar with what is in my arsenal, but it is still a priceless resource for me.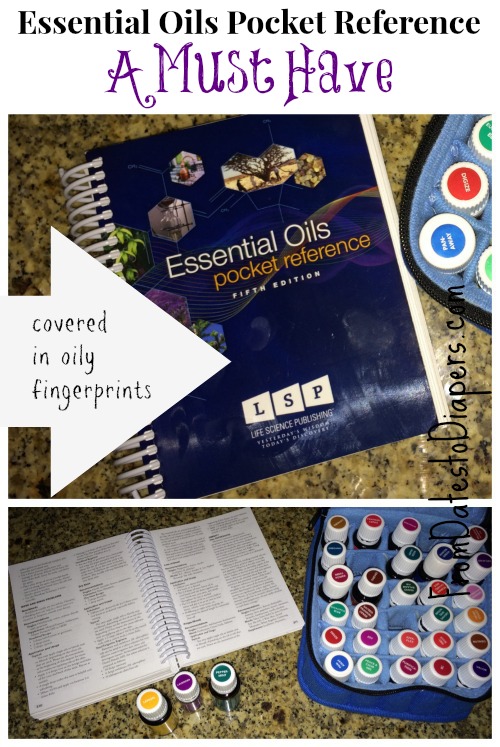 And then comes the "witching hour". You know, that hour between homework and getting dinner on the table, where everyone is grumpy and restless? Well, we have oils for that, too! Peace & Calming goes in the diffuser, and all the kids mellow out. I add another drop of Stress Away to my wrists and I'm good to go, as well.
Now, bed time used to be one of the most dreaded of the entire day. No one was ever tired at bedtime. No one except for me, that is! With the help of my essential oils, we've fixed that, and everyone gets oiled up…
Lavender goes in the diffuser, Valor goes on big toes, RuTaVaLa goes on the bottoms of feet, and Thieves is rolled down the spine (for extra immune support). It's amazing how everyone can barely keep their eyes open after only 10 minutes!
Now, after our long day, it's time for some peace and quiet, and a few drops of Ylang Ylang… wink, wink.
Are you ready to jump in to this wonderful world of caring for yourself and your family naturally with essential oils?? The time is now! Click on over to my Young Living page to learn more, or contact the person who introduced you to "A Day in the Life of an Oiler" blog series.

Next up is my friend Denise at Wholesome Mommy. Be sure to hop over and see what her oily days are like!

There are a total of 20 posts in "A Day In the Life of an Oiler" blogger series! Check out Myra's post to see them all.