Josh has been able to try a few different phones recently and he says his new LG Unify is the best! He just recently changed schools, and on this new phone he has plenty of data and text messages to be able to keep in touch with his friends from his old school without having to worry about going over. He's also downloaded few games that either require wifi or data, so knowing he has lots of time to play is an added bonus!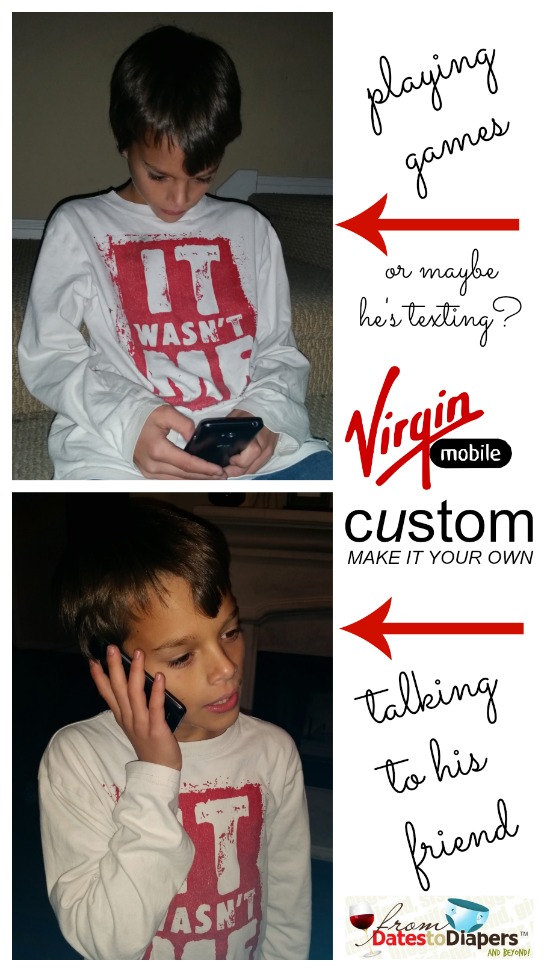 Now, I'll tell you why the LG Unify on the Virgin Mobile Custom plan is my favorite for him –
First off, the great value can't be beat! We only paid for what we need for him by building our own plan with Virgin Mobile Custom. With a no-contract plan that started at just $6.98 per month, we added data and text messaging at an additional cost to fit Josh's needs. Virgin Mobile is part of the Sprint Nationwide network, so I can be sure that he will have great coverage no matter where he goes.
Another great feature is the Virgin Mobile Custom App that I was able to download on my Samsung S5, even though it is on a totally different plan. Directly from my smartphone, I am able to access the plan on Josh's phone, make payments, manage his device, and see special offers.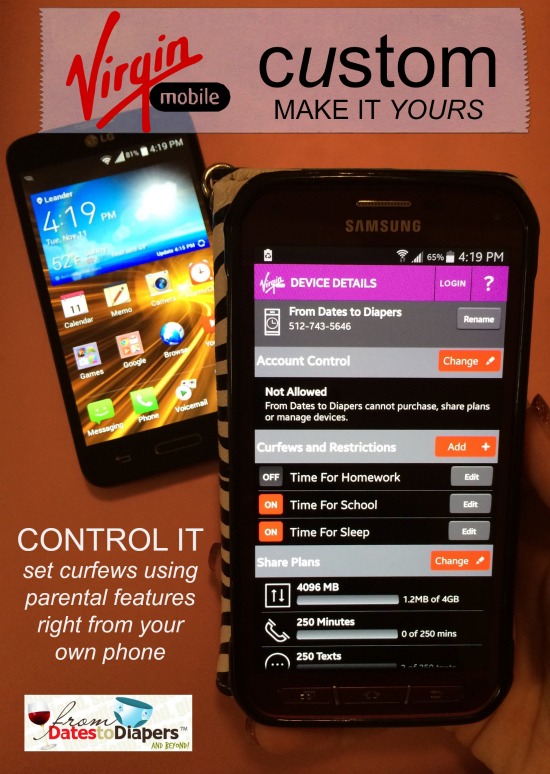 But, my favorite feature is the
Parental Controls
available through Virgin Mobile Custom. I have set curfews and content restrictions during certain times of the day, and also limit data usage, text messages, and phone time. I can control all of this from my own phone without ever having to have his in hand!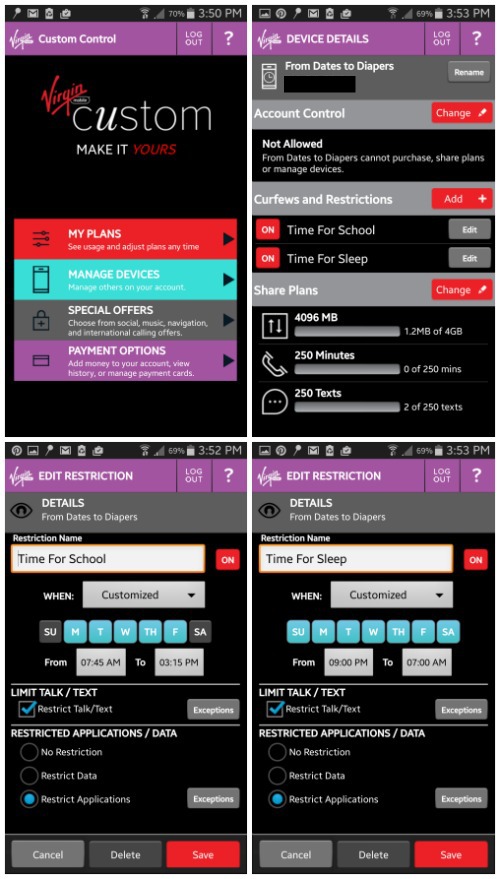 The following infographic only furthers my belief that parents must be in constant communication with their teens and pre-teens when it comes to technology and all things social media. The parental controls available on the Virgin Mobile Custom plan definitely brings me an added peace of mind.

Virgin Mobile Custom is exclusive to Walmart, and as I mentioned before, plans begin at the low and very affordable price of $6.98 per month!
As a participant in the Walmart Moms Program, I've received compensation for my time and efforts in creating this post. All thoughts and opinions are my own.
{ 0 comments }